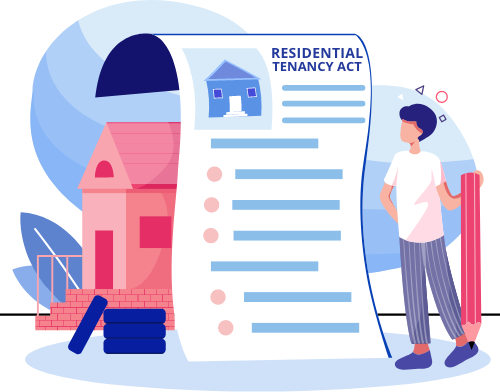 Beau signed a one-year fixed term tenancy agreement ($1,200 per month) for the period of September 1st to August 31st. After three months, Beau was offered a new job and broke his lease by moving out on November 30th. Beau's landlord took reasonable steps to re-rent the unit and found a replacement tenant for January 1st ($1,150 per month). Beau's landlord is now asking for monetary compensation based on the following calculation:
[$1,200 for December's rent] + [$50 x the 8 months left on the lease] = $1,600.
If Beau's landlord applies for dispute resolution with solid evidence that she properly mitigated her losses, an arbitrator could order Beau to pay her $1,600.

Previous
Next