The Residential Tenancy Branch's (RTB) Rules of Procedure for Dispute Resolution cover topics such as:
filing an application or cross-application;
submitting and exchanging evidence;
amending or withdrawing an application;
adjourning a hearing; and
presenting evidence.
The overall goal of the Rules of Procedure is to ensure a fair, efficient, and consistent process for resolving disputes between tenants and landlords. Since the focus of this course is dispute resolution, the RTB's Rules of Procedure will be referenced throughout all five Modules.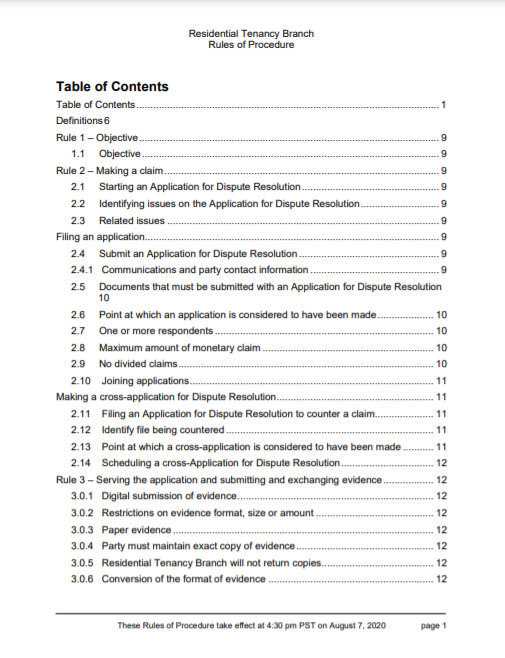 Previous
Next